Design Assistance
Modernfold Design Planner System
For simple space division projects, Modernfold offers it's Design Planner tool where you can easily configure a solution. With a simple "click and go" menu, the Modernfold Design Planner allows you to enter the opening size, select finishes and options, and generate drawings and specifications. Projects can be saved for easy retrieval and modification. Tools include: Configure Operable Partition, Glass Partition, Acousti-Clear Partition, Accordion Partitions, and Open an Existing Project.
learn more
Hussey Revit
Download Revit Families for Fixed and Telescopic Seating
Hussey Seating offers sophisticated new Revit families that help us provide you with our current 2D submittal drawing package based on the exported "schedule" of items included in your design to facilitate the construction process. The 2-D drawing package will be a fully code compliant execution of the initial 3-D design, complete with final seat count, proper aisle size & placement, and code-compliant ADA accommodations.
learn more
Protect Your Investment
Purchasing a new gymnasium floor whether wood, synthetic or rubber is a long-term investment.
SSE's maintenance department specializes in screen and recoats for wood surfaces. This simple maintenance will help extend the life and beauty of your wood floor. Whether you're seeking maintenance services for your wood or synthetic floor, or looking for recommended options for your facility's use, SSE has a solution for you! Last year, SSE completed more than 2 million square feet of screen and recoats for new and existing customers. Drum Sands are also completed, typically after 10 years or when the facility changes colors and/or logos.
Pro Shield Floor Protection
Southeastern Surfaces & Equipment also offers other products that can yield additional protection for your wood or synthetic flooring. For example, Pro Shield Gym Floor Tiles are a quick and easy protection option. Pro Shield tiles are made from polypropylene with a polyolefin-plus backing that won't stain or harm the wood or synthetic floor. Tiles are approximately 40" x 80", and are available in 6 mm thicknesses, with two color options (blue or gray). They lay flat, won't slide or tear, and don't require tape to set in place. The tiles can be swept, vacuumed and wet cleaned. The Easy Transport Cart is designed for storage and installation of the Pro Shield Sports Floor Covering and recommended to store and transport the tiles for easy set up and removal.
Cleaning Services
In addition to wood maintenance, SSE offers deep cleaning services for your synthetic flooring. We also offer recommended walk-behind scrubbers for large or high-use facilities.
Automatic Floor Scrubbers
Sleek, Compact Design. Efficient, Easy Operation! The E20 Series Automatic Scrubber is a durable, highly maneuverable and user-friendly 20" automatic floor scrubber delivering maximum efficiency and productivity. This unit wet scrubs and dry vacuums in one pass. The E20 Series is offered in brush drive or traction drive. The E20 contains a convenient on-board charger and that allows the machine to be charged anywhere. Please note, when the on-board charger is plugged in, the machine is not operable. The brush loading/unloading is as easy as the turn of a switch, and the operator never has to manually remove the brushes. A parabolic squeegee is standard on both models. This vacuum contains a 12-gallon solution tank and an easy-to-clean, hygienic, 13-gallon recovery tank. Click here for spec sheet.
MANUFACTURERS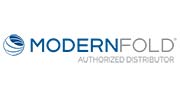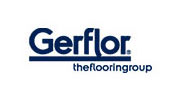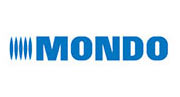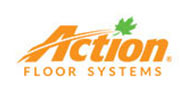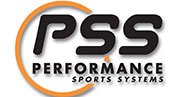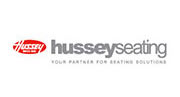 SSE is a licensed, insured and fully bondable FL WBE covering the Southeastern US.
Contact Us today for your pending project.