When hosting numerous people at your venue for any style of event – their safety should be a top priority. You can trust the leader in spectator safety, Hussey Seating Company. Who recently became the first seating manufacturer to successfully complete the ICC-ES Evaluation Report process. Click here for more information.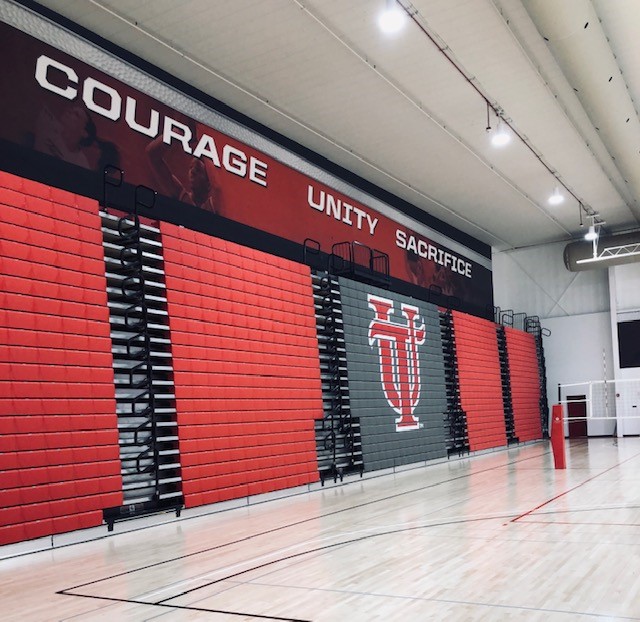 The following information is in reference to the basic safe operating instruction for opening and closing a MAXAM Telescopic Gym Seating System. This is a quick reference and trained staff should familiarize themselves with the operating manual.
Never leave pendant control unattended.
Do not attempt to force the system.
Flex-Row modules at all aisle locations must remain locked in the open position while the MAXAM System is open.
It is extremely important to ensure that non-authorized personnel are NOT on, under, or around the system while it is in operation.
It is extremely important to ensure that the Rail System is in use at all times. NEVER USE A SECTION WITHOUT THE RAIL SYSTEM. Including Aisles/Front Rails/Rear Rails where required.
If the MAXAM seating system stores in a wall pocket, remember to remove the top removable end rails and aisle handrails to ensure operating clearance to the underside of the recess if required.
It is extremely important to ensure that the End Rail System is in use at all times.
Prior to operating your MAXAM Telescopic Gym Seating unit, please read and understand the operating and maintenance instructions in Hussey Seating Company's Owner's Manual.
SSE is the exclusive service provider for Hussey Seating in the state of Florida and Georgia. Contact us for all of your inspection, service, and maintenance needs!